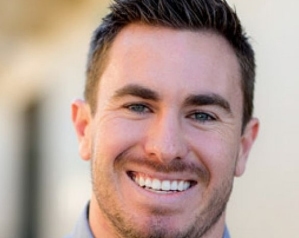 Joshua Dexheimer, PhD, CSCS
Adjunct Instructor of Clinical Physical Therapy
Professional Interests
Dr. Josh Dexheimer's research focuses on indicators of workout performance in High-Intensity Functional Training (HIFT) athletes. Specifically, he focuses on the Critical Speed Concept — how it may not only be an indicator of performance for HIFT athletes but also how this concept may predict race time to completion, provide pacing strategy and be used to prescribe high-intensity interval training in runners.
Education
Doctor of Philosophy, Human Performance, Concordia University Chicago, 2018
Master of Science, Biokinesiology, University of Southern California, 2014
Bachelor of Arts, Exercise Science Point Loma Nazarene University, 2013
Selected Publications
Dexheimer JD, Schroeder ET, Sawyer BJ, Pettitt RW, Torrence WA. (2020) Total Body Strength Predicts Workout Performance in a Competitive Fitness Weightlifting Workout. Journal of Exercise Physiology Online.
Dexheimer JD. (2019) Further Defining High-Intensity, Multimodal Exercises, and Functional Training as Part of the Working Definition for High-Intensity Functional Training. Research Investigations in Sports Medicine 5(1).
Dexheimer JD, Schroeder ET, Sawyer BJ, Pettitt RW, Aguinaldo AL, Torrence WA. (2019) Physiological Performance Measures as Indicators of CrossFit® Performance. Sports, 7(4), 93.
See Dr. Dexheimer's curriculum vitae.