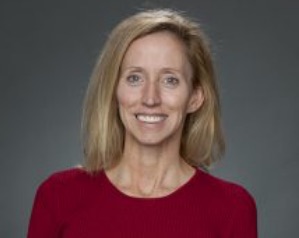 Liz Poppert, PT, DPT, MS, OSC
Division of Biokinesiology and Physical Therapy
Adjunct Assistant Professor of Clinical Physical Therapy
Dr. Poppert serves as an Adjunct Assistant Professor of Clinical Physical Therapy and currently practices privately in Santa Monica, CA. Her most recent research centers on the lumbar spine, and she has presented on topics including pediatric footwear analysis, Achilles pain while running, and developing exercise programs for specific clinical populations. Dr. Poppert is a Board Certified Orthopedic Clinical specialist and an American College of Sports Medicine Certified Exercise Physiologist #1670 and also holds a certification from the American Heart Association in Cardiopulmonary Resuscitation.
Education
University of Southern California, Los Angeles, Doctorate of Physical Therapy, 2004
University of Southern California, Orthopedic Physical Therapy Residency Program, 2002
Simmons College, Boston, MS in Physical Therapy, 1995
Pennsylvania State University, University Park, BS in Sport and Exercise Science, 1988
To learn more about Dr. Poppert's work with USC, please visit this page.