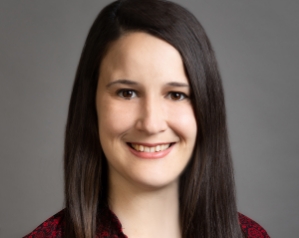 Hilary Brown, PT, DPT, OCS, CSCS
Instructor of Clinical Physical Therapy
Professional Interests
Dr. Hilary Brown practices at USC Physical Therapy (HSC) and the Outpatient Rehabilitation Center at Keck Hospital of USC clinic. She is a board-certified orthopedic specialist. Her clinical practice centers around orthopedic injuries and pelvic floor dysfunction in male, female and transgender patients.
Dr. Brown is the course coordinator for PT520a in the first-year residential Doctor of Physical Therapy program.
Education
Orthopedic Physical Therapy Residency, University of Southern California, 2020
Doctor of Physical Therapy, Northwestern University, 2019
Bachelor of Arts, Biology, 2014
See Hilary Brown's curriculum vitae.