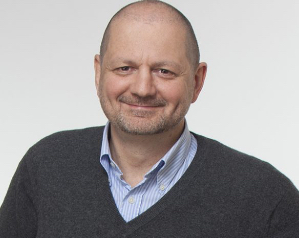 Nicolas Schweighofer, PhD
Division of Biokinesiology and Physical Therapy
Associate Professor
Nicolas Schweighofer is an associate professor whose research focuses on neuro-computational models to understand the neural bases of motor learning. This includes investigations into motor plasticity in the cerebellum, cortical map plasticity and reorganization in the sensorimotor cortex, multiple task learning, and adaptive decision-making during motor learning in healthy and lesioned brains. Predictions are tested through behavioral and/or brain imaging (fMRI and TMS) experiments at USC and with international collaborators. He aims to optimize relearning of motor skills in patients with stroke.
Education
Post-Doctoral, Human information science Group, ATR, Kyoto Japan
Doctor of Philosophy, University of Southern California, Los Angeles.
Master of Science, École Nationale Supérieure de Mécanique
"Mathematiques Speciales P' " Lycée Descartes, Tours
To learn more about Nicolas Schweighofer's work with USC, please visit this page.