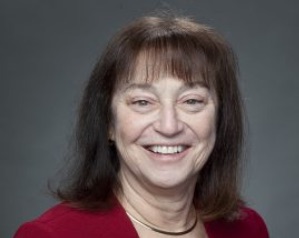 Cheryl Resnik, PT, DPT, MSHCM, FNAP, FAPTA
Division of Biokinesiology and Physical Therapy
Associate Professor of Clinical Physical Therapy
Dr. Resnik is the director of community outreach and oversees a pro bono clinic, USC PT Fit Families, dedicated to wellness and prevention for the local community. Now in its eighth year of operation, USC PT Fit Families has been selected as a signature program with guaranteed funding for five years. Dr. Resnik is the Division representative to the USC Health Science Campus Interprofessional Education Committee, which is currently working to create a Center for Interprofessional Healthcare Education, Research and Practice at USC.
In addition to her work at USC, Dr. Resnik has a long history of leadership in the profession, serving as president of the California Physical Therapy Association and vice president of two Sections. She is currently the chair of the National Interprofessional Education Consortium within the American Council of Academic Physical Therapy and is the chair of the American Physical Therapy Association Ethics and Judicial Committee.
Education
University of Southern California, Doctor of Physical Therapy, 1997
California State University, Los Angeles, MS in Health Care Management, 1990
University of Maryland, BS in Physical Therapy, 1972–74
Ohio State University, 1970–72
To learn more about Dr. Resnik's work with USC, please visit this page.