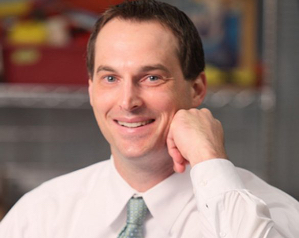 Scott Russell, PT, DPT, GCS, CCS
Division of Biokinesiology and Physical Therapy
Assistant Professor of Clinical Physical Therapy
Scott Russell is an instructor of physical therapy in the USC Division of Biokinesiology and Physical Therapy. He is the lead physical therapist at the Keck Hospital of USC, specializing in the management of patients with cardiovascular and pulmonary diseases. A board-certified clinical specialist in geriatric and cardiovascular and pulmonary physical therapy, he teaches the Management of Cardiovascular and Pulmonary Disease and Pathology of Cardiopulmonary Disease and General Medical Conditions courses in the doctor of physical therapy program. He is a member of the geriatric, acute care and cardiovascular and pulmonary sections of the American Physical Therapy Association.
Education
Doctor of Physical Therapy, University of Southern California, 2002
Bachelor of Science, Exercise Science, Arizona State University, 1999
To learn more about Scott Russell's work with USC, please visit this page.