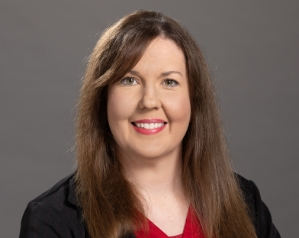 Jessica Rancour, PT, DPT, Cert. MDT
Assistant Professor of Clinical Physical Therapy
Assistant Director of Clinical Education
Jessica Rancour is an assistant professor of clinical physical therapy and an assistant director of clinical education (ADCE) in the USC Division of Biokinesiology and Physical Therapy. She formerly practiced, for a decade, at Cleveland Clinic where she specialized in the treatment of orthopedic and sports related injuries, including co-founding a program designed for figure skaters to aide in injury prevention, rehabilitation and performance enhancement. She is also credentialed in mechanical diagnosis and therapy by the McKenzie Institute and enjoys working with individuals with spinal ailments, as well as those with low bone mineral density.
Dr. Rancour has taught in numerous courses throughout all years in USC's DPT program and she currently acts as the hybrid lead for USC's therapeutic application of physical agents and as a lab instructor for the Introduction to Patient Management course. In addition to teaching, as an ADCE she assists the directors of education with managing and mentoring students out on clinical affiliations.
Dr. Rancour has presented her scholarly work at both the state and national levels and is a proud member of the American Physical Therapy Association and the California Physical Therapy Association.
Education
Doctor of Physical Therapy, Shenandoah University, 2009
Masters of Physical Therapy, Medical College of Ohio, 2005
Bachelor of Science, Applied Health Science, Bowling Green State University, 2004
To learn more about Dr. Rancour's work with USC, please visit this page.