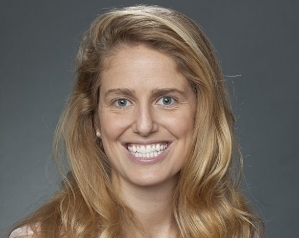 Lyssa Cleary, PT, DPT, OCS
Clinical Instructor of Physical Therapy
Professional Interests
Lyssa Cleary is a clinical instructor of physical therapy in the USC Doctor of Physical Therapy program. She earned her Doctor of Physical Therapy degree from USC in 2014 and also completed a one-year orthopedic residency program through the university.
She primarily teaches in the patient management and orthopedic curriculum within the first year of the DPT program while also mentoring in the USC orthopedic residency program.
She has presented internationally, nationally and regionally on topics including interdisciplinary migraine treatment, neck pain/headaches and analysis/treatment of movement dysfunction as it relates to specific athletic populations.
Dr. Cleary owns her own practice, Athletic Lab Physical Therapy and Performance Training, in Santa Monica, Calif., with a fellow USC DPT graduate, Dr. Lauren Freitas. She specializes in treating sports and orthopedic-related injuries as well as bridging the gap between rehab and performance training ideologies.
Education
Orthopedic Residency, University of Southern California, 2015
Doctor of Physical Therapy, University of Southern California, 2014
Bachelor of Arts, University of Virginia, 2009
Website