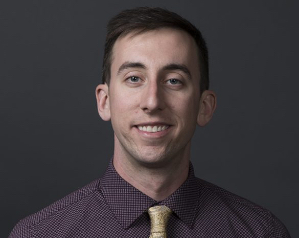 K. Michael Rowley, PhD
Division of Biokinesiology and Physical Therapy
Clinical Assistant Professor of Physical Therapy
Michael Rowley is interested in motor control of posture and balance including muscular and cognitive contributions to control. Dr. Rowley's dissertation work probed the role of cognition in trunk coordination during dynamic balance using a dual-task interference paradigm and comparing effects of this interference in persons with and without a history of recurrent low back pain. He has also studied muscle coordination in dancers with and without lower extremity tendinopathies while rising and balancing on the toes. Understanding muscle coordination, cognitive contributions to movement and how a history of pain may affect these factors informs research and rehabilitation of balance and postural control in diverse populations.
Education
Doctor of Philosophy, Biokinesiology, University of Southern California, 2018
Bachelor of Science, Exercise Science with a concentration in Biomechanics and Motor Control, University of Delaware, 2013
Bachelor of Arts, Biological Science with a minor in Dance, University of Delaware, 2013
To learn more about Dr. Rowley's work with USC, please visit this page.