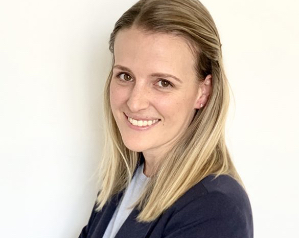 Libby Krause, PT, DPT
Division of Biokinesiology and Physical Therapy
Clinical Instructor of Physical Therapy
Libby Krause is a clinical instructor of physical therapy who specializes in management of individuals with neurologic disorders primarily in the acute care setting. Currently living in San Jose, CA, Dr. Krause is a member of our remote faculty for the DPT@USC program and has a passion for utilizing evidence and technology to provide the optimal learning environment for our students.
Education
Doctor of Physical Therapy, University of Southern California, 2013
Bachelor of Arts, Kinesiology, Occidental College, 2008
To learn more about Dr. Krause's work with USC, please visit this page.