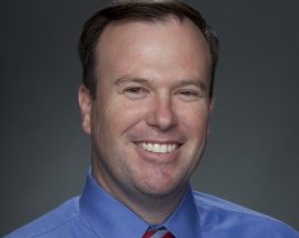 Michael Andersen, PT, DPT, OCS
Associate Professor of Clinical Physical Therapy
Director of Faculty Development and Resources
Dr. Andersen graduated cum laude from Tulane University and continued his education to earn both a master's and doctoral degree in physical therapy. His recent research interests have varied and include cancer treatment, patient interviewing, the process of physical therapy student mentoring and lumbar pain. He currently serves as an Assistant Professor at the USC Division of Biokinesiology and Physical Therapy.
Education
University of Southern California, Doctor of Physical Therapy, Post Professional, 2006
University of Southern California, Orthopedic Residency, 2004
University of the Pacific, Master of Physical Therapy, 2002
Tulane University, BA in Exercise and Sport Science, 2000
To learn more about Dr. Andersen's work with USC, please visit this page.