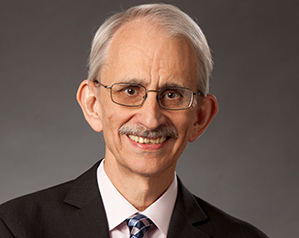 James Gordon, EdD, PT, FAPTA
Division of Biokinesiology and Physical Therapy
Associate Dean and Chair
Dr. Gordon is the associate dean and chair of the Division of Biokinesiology and Physical Therapy. His research has focused on neural control of arm movements, especially the roles of proprioceptive information in control of reaching movements. His current research in neuro-rehabilitation and motor control has been published extensively. He is considered one of the foremost thinkers in the area of motor learning and its application to people with neurological conditions.
Dr. Gordon's primary teaching has been in the neurosciences, motor learning and motor control and the application of these areas to neurologic physical therapy. He has also taught courses in professional practice and documentation in physical therapy.
Dr. Gordon has written several influential papers examining the interplay between theory and practice in developing better methods for treating patients, and in establishing innovative links between biokinesiology and physical therapy practice and research. He also co-authored a widely used textbook on documentation in rehabilitation, now in its second edition.
In 2014, Dr. Gordon received the 45th Mary McMillan Lecture Award, the highest honor bestowed by the American Physical Therapy Association (APTA). In his speech at the APTA annual conference, he said, "We are the architects of our profession's future. Through our efforts today, we design and build the foundations and frameworks that will make it possible for a strong and vibrant and creative profession to emerge in the next decade, in the next 40 years, in the next century."
Education
Columbia University, Postdoctoral Fellow, Neuroscience, 1985–87
Columbia University, Teachers College, New York, EdD in Movement Science,1985
Columbia University, Teachers College, New York, EdM in Movement Science, 1983
Columbia University, Teachers College, New York, MA in Movement Science, 1981
SUNY at Downstate Medical Center, Brooklyn, BA in Physical Therapy, 1974
To learn more about Dr. Gordon's work with USC, please visit this page.