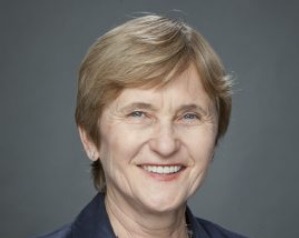 Kornelia Kulig, PhD, PT, FAPTA
Division of Biokinesiology and Physical Therapy
Professor Clinical Scholar-Physical Therapy
Dr. Kulig's research is clinically motivated and experimentally tested. She studies orthopedic conditions with recurrent symptoms, including low back pain and tendinopathies. In that context, she explores tissue morphology, physiology and movement strategies in a broad range of activities, pathology stages and populations. This question-driven approach and focused collaborative efforts serve as a framework for the study of age- and activity-related degenerative processes and accompanying peripheral and central adaptations and clinical presentations. Dr. Kulig is co-director of the Musculoskeletal Biomechanics Laboratory.
Education
Oakland University, Rochester, BS in Physical Therapy, 1986
The University of Iowa, Iowa City, Postdoctoral Fellow, Biomechanics, 1983
Academy of Physical Education, Wroclaw, Poland, PhD in Biomechanics, 1982
Academy of Physical Education, Wroclaw, Poland, MS in Physical Therapy and Physical Education, 1976
To learn more about Dr. Kulig's work with USC, please visit this page.