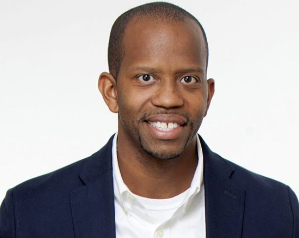 James Finley, PhD
Division of Biokinesiology and Physical Therapy
Assistant Professor
Dr. Finley directs the Locomotor Control Laboratory where he investigates how locomotion is controlled and adapted in both the healthy and injured neuromuscular system. Dr. Finley's lab develops theoretical models and experiments based on principles of neuroscience, biomechanics, and exercise physiology to identify the factors that guide learning and rehabilitation. Ultimately, the goal of his work is to design novel and effective interventions t to improve locomotor control in individuals with damage to the nervous system.
Education
Postdoctoral Research Fellow, Neuroscience, Johns Hopkins University, 2013
Doctor of Philosophy, Biomedical Engineering, Northwestern University, 2010
Bachelor of Science, Mechanical Engineering, Florida A&M University, 2004
To learn more about Dr. Finley's work with USC, please visit this page.