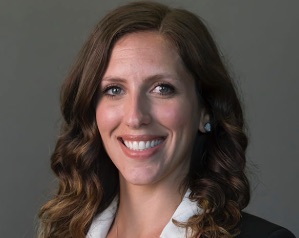 Marisa Hentis, PT, DPT, OCS, CSCS
Division of Biokinesiology and Physical Therapy
Instructor of Clinical Physical Therapy
Marisa Hentis is an instructor of clinical physical therapist that specializes in the performing arts. She sees patients clinically at USC Physical Therapy Associates at Engemann Student Health Center. She is board-certified by the American Board of Physical Therapy Specialities as a Orthopaedic Clinical Specialist (OCS) and a Certified Strength and Conditioning Specialist (CSCS). She is also CAPP-Pelvic Certified for pelvic floor disorders through the American Physical Therapy Association (APTA). She is currently a Nominating Committee Member for the APTA Performing Arts Special Interest Group (PASIG). She specializes in the treatment of variety of orthopedic diagnoses including performing artists, dancers, runners, other sports related injuries, and pelvic floor dysfunctions.
Dr. Hentis received her Bachelor's of Science in Exercise Science, a minor in Psychology, and concentration in Interprofessional education at Saint Louis University in Saint Louis, Missouri. She received Doctorate of Physical Therapy at Saint Louis University as well. She graduated from the Clinical Residency in Orthopaedic Physical Therapy through MGH Institute of Health Professions.
Prior to becoming a physical therapist, Marisa danced professionally in the Midwest for over 5 years. She is trained in majority of genres but specializes in hip hop and contemporary. She enjoys continuing to take classes recreationally and getting involved with the community to prevent and assist performing artists throughout their recreational and professional careers.
Education
Clinical Residency in Orthopaedic Physical Therapy, MGH Institute of Health Professions, 2015
Doctorate of Physical Therapy, Saint Louis University, 2014
Bachelors of Science in Exercise Science, Minor in Psychology, Saint Louis University, 2012
Certificate in Interprofessional Education, Saint Louis University, 2012