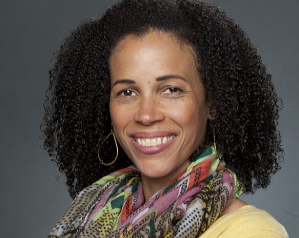 Didi Matthews, PT, DPT, NCS
Associate Professor of Clinical Physical Therapy
Vice Chair of Equity, Diversity, and Inclusion
Didi Matthews teaches the physical therapy management of individuals with neurologic disorders. She serves as a mentor in the USC/RanchoLos Amigos Neurologic Physical Therapy Residency program and is board certified in Neurologic Physical Therapy. In addition to her duties at USC, Dr. Matthews practices at InCourage Physical Therapy in Pasadena, CA.
PROFESSIONAL INTERESTS
Dr. Didi Matthews is an Associate Professor of Clinical Physical Therapy; Vice Chair of Equity, Diversity, and Inclusion; and Director of the Division's Institute for Excellence in Teaching.
As a board-certified Neurologic Clinical Specialist, she specializes in the treatment of individuals with degenerative diseases and serves as the course director of Clinical Management of Patients with Neurologic Disorders in the Doctor of Physical Therapy program. She is a faculty fellow of the USC Center for Excellence in Teaching and leads initiatives to support teaching excellence by all faculty within the Division.
In her role as Vice Chair, she leads the Diversity, Anti-Racism, Inclusion, and Community Engagement Council which builds sustainable mechanisms, policies and initiatives to improve equitable practices within the Division's research, educational and clinical practice programs. She is an active member of the American Physical Therapy Association and is working to advance conversations about equity, diversity and inclusion in physical therapy education at a national level.
EDUCATION
Doctor of Physical Therapy, University of Southern California, 2002
Bachelor of Science, Exercise Science, University of Southern California, 1999
See Didi Matthews' curriculum vitae.
SELECTED PUBLICATIONS
Matthews ND, Rowley KM, Dusing SC, Krause L, Yamaguchi N, Gordon J. Beyond a Statement of Support: Changing the Culture of Equity, Diversity, and Inclusion in Physical Therapy. Physical Therapy Journal. 2021; 101, 12: pzab 212. https://doi.org/10.1093/ptj/pzab212
David M Selkowitz, Kornelia Kulig, Elizabeth M Poppert, Sean PFlanagan, Ndidiamaka D Matthews, George J Beneck, John M Popovich Jr, Jose R Lona, Kimiko A Yamada, Wendy S Burke,Carolyn Ervin, Christopher M Powers, Physical Therapy Clinical Research Network PTClinResNet. (2006) The immediate and long-term effects of exercise and patient educationon physical, functional, and quality-of-life outcome measures after single-level lumbar microdiscectomy: a randomized controlled trial protocol, BMC Musculoskeletal Disorders, 7:70.
To learn more about Dr. Matthews's work with USC, please visit this page.