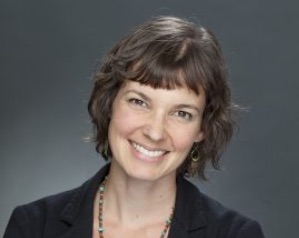 Kathryn L. Havens, PhD
Division of Biokinesiology and Physical Therapy
Assistant Professor of Clinical Physical Therapy
Dr. Havens' research interests combine human biomechanics and motor control in both healthy and pathological populations. In particular, her recently published work provided new insight into postural control and lower extremity injury research by taking a novel approach to investigating quick change of direction tasks. She is currently performing collaborative research within the Division of Biokinesiology and Physical Therapy in the areas of anterior cruciate ligament rehabilitation, infant learning and dynamic postural control. Dr. Havens holds a joint appointment within the Mrs. T.H. Chan Division of Occupational Science and Occupational Therapy. She teaches anatomy in both divisions and is affiliated with the Human Performance Laboratory, the Musculoskeletal Biomechanics Research Laboratory and the Locomotor Control Laboratory, as well as the Development of Infant Motor Performance Laboratory.
Education
University of Southern California, Los Angeles, PhD in Biokinesiology, 2013
University of Southern California, Los Angeles, MS in Biomedical Engineering, 2005
University of Michigan, Ann Arbor, BSE in Biomedical Engineering, 2004
To learn more about Dr. Havens' work with USC, please visit this page.