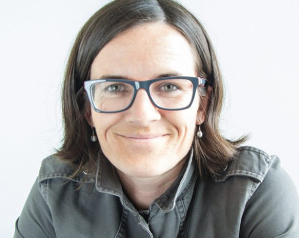 Elizabeth Bottrell, DPT, FAAOMPT
Division of Biokinesiology and Physical Therapy
Adjunct Instructor of Clinical Physical Therapy
Elizabeth Bottrell is an adjunct instructor of clinical physical therapy who specializes in orthopedics spanning the entire body, from headaches and TMD to toe and foot injuries. She is an advocate for advancing the public's understanding of the benefits of physical therapy and community health through seminars, events, blog posts and social media. She founded Artisan Physical Therapy in Los Angeles. At USC, she teaches the courses Basics of Patient Management and Clinical Management of the Patient with Musculoskeletal Dysfunction, and in the hybrid online/on-campus DPT@USC program.
She began her own PT practice, Artisan Physical Therapy, in 2014 and loves the dynamic of being able to provide high quality care to motivated patients who value her expertise in a non-rushed and, if needed, mobile environment. Her approach to PT is collaborative with her clients taking an active role.
At USC, she began teaching in a 2nd year evidence-based practice class and has taught the remainder of her time in 521 – "Basics of Patient Management" – and 621 – "Clinical Management of the Patient with Musculoskeletal Dysfunction", which allows her to have significant contact with her students and introduce clinical reasoning early on, something she truly enjoys.
Teaching interests include developing high levels of clinical reasoning and competency in students versus memorizing, while encouraging whole-person development of her students. She is excited to teach in the residential DPT program, as well as, in the inaugural year of DPT@USC hybrid program.
Dr. Bottrell is an avid adventurer and athlete, which she incorporates into her PT care and teaching. If it is active and outdoors, she is likely a fan or has taken part at some point in her life. When not in PT world, she enjoys spending time with her musical and creative husband, their dog, traveling, philanthropic work, and pursuing her photographic interests of travel, event, and portrait photography.
Education
Doctor of Physical Therapy, Western University of Health Sciences, 2015
Fellowship status in the American Academy of Orthopedic Manual Physical Therapists (AAOMPT), 2010
Fellowship in Orthopedic Manual Physical Therapy (OMPT), University of Illinois at Chicago, 2010
Master of Physical Therapy, University of Wisconsin – Madison, 2006
Bachelor of Science, Kinesiology – Exercise Science, University of Wisconsin – Madison, 2001
To learn more about Dr. Bottrell's work with USC, please visit this page.