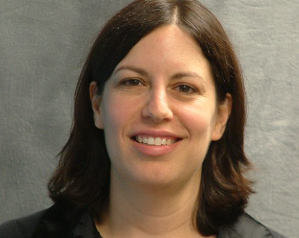 Amy Pomrantz, PT, DPT, OCS, ATC
Division of Biokinesiology and Physical Therapy
Associate Professor of Clinical Physical Therapy
Amy Pomrantz is an assistant professor of clinical physical therapy. She practices at USC Physical Therapy and is a board-certified orthopedic clinical specialist and a certified athletic trainer. She specializes in the treatment of orthopedic conditions, sports-related injuries and pain management. She also teaches in the division and participates in clinical education.
Dr. Pomrantz co-directs two courses in the Doctor of Physical Therapy (DPT) program, including Therapeutic Application of Physical Agents and Differential Diagnosis in Physical Therapy. In addition to teaching, she works as the academic coordinator of clinical education, assisting with the clinical education of DPT students. She is also a faculty mentor in the Orthopedic Physical Therapy Residency program and Sports Physical Therapy Residency program.
She is a member of the orthopedic section of the American Physical Therapy Association and is active in the California Physical Therapy Association, both as a member of the Government Affairs Committee and in the Greater Los Angeles District, where she holds multiple positions. She is also a member of the National Athletic Trainers' Association.
Education
Orthopedic Physical Therapy Residency, University of Southern California
Doctor of Physical Therapy, University of Southern California
Bachelor of Science, Biochemistry, University of California-Los Angeles
To learn more about Dr. Pomrantz's work with USC, please visit this page.