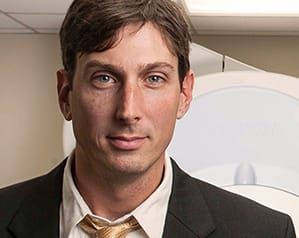 Jason Kutch, PhD
Division of Biokinesiology and Physical Therapy
Associate Professor
Dr. Kutch earned a Bachelor of Science in Engineering (BSE) in Mechanical Engineering from Princeton University, with a certificate (minor) in Engineering Biology and in Robotics and Intelligent Systems. He earned a Doctor of Philosophy in Applied and Interdisciplinary Mathematics from the University of Michigan in collaboration with the Rehabilitation Institute of Chicago, and completed his postdoctoral education in Biomedical Engineering at the University of Southern California.
As an associate professor in the USC Division of Biokinesiology and Physical Therapy, Dr. Kutch serves on the PhD Admissions Committee, the Information Technology Committee and the Faculty Affairs Committee. He received the Division's Commendation for Excellence in Teaching in 2013 and 2016 and has published research on a range of topics, including chronic pain and the pelvis. His professional interests include developing better ways of understanding muscle control through advanced techniques — such as neuroimaging, electrophysiology and mathematical models — as well as optimizing recovery of muscle control in individuals with chronic pain.
Education
University of Southern California, Postdoctoral Research Associate in Biomedical Engineering, 2010
University of Michigan, PhD in Applied and Interdisciplinary Mathematics, 2008
Princeton University, BSE in Mechanical Engineering, 2001
To learn more about Dr. Kutch's work with USC, please visit this page.