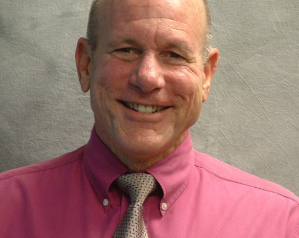 Joseph Godges, DPT, MA, OCS
Division of Biokinesiology and Physical Therapy
Clinical Professor of Physical Therapy
Joe Godges serves in a part-time capacity at the division. His primary focus is to support clinical residency and fellowship programs and the professional development of clinical instructors through high quality continuing education. Dr. Godges coordinates the efforts of USC to provide the didactic instruction to support the expanding number of clinical residency and fellowship programs across the nation, and the world, as well as to meet the needs of physical therapists seeking cutting edge post-graduate clinical education. This instruction is currently provided for clinicians using both weekend format as well as modular, consecutive day formats.
USC also co-sponsors the didactic component of orthopaedic physical therapy residency education and continuing education seminars with Johns Hopkins' Rehabilitation Services in Baltimore, MD, Professional Physical Therapy in New York City, and Agile PT in the San Francisco Bay area – where he teaches the seminars alongside clinical faculty of clinical residency and fellowships programs at Johns Hopkins, Professional PT, and Agile PT.
Dr. Godges is the curriculum coordinator of the USC Internship, Residency, and Fellowship Programs at Intech Rehabilitation affiliated clinics in Beijing, Tongi University School of Medicine affiliated clinics in Shanghai, and Fujian University of Traditional Chinese Medicine affiliated clinics in Fuzhou, China. In these programs, USC clinical faculty provide classroom/lab training and direct clinical supervision to US-trained, licensed physical therapists and DPT student interns alongside their professional colleagues trained in China.
Previously, he was the clinical coordinator of the physical therapy clinical residency and fellowship programs for Kaiser Permanente in Southern California. His physical therapy career began in the US Army as a physical therapist in the Army Medical Specialist Corps.
From 2006 to 2017, Dr. Godges was the coordinator and editor of the ICF-based Clinical Practice Guidelines for the American Academy of Orthopaedic Physical Therapy and the Journal of Orthopaedic and Sports Physical Therapy. He has also served terms on the Orthopaedic Specialty Council of the American Board of Physical Therapy Specialties, on the APTA's Committee on Clinical Residency and Fellowship Credentialing, and on the American Academy of Orthopaedic Physical Therapy and JOSPT Board of Directors. Dr. Godges was among the first group of 26 clinical specialists in orthopaedic physical therapy, originally certified in 1989. He is up for this third OCS recertification in 2019.
Education
Doctor of Physical Therapy, Loma Linda University
Master of Arts, Counseling Psychology, Loyola Marymount University
Master of Science, Physical Therapy, U.S. Army-Baylor University
Bachelor of Science, Sports Medicine, Pepperdine University
To learn more about Dr. Godges's work with USC, please visit this page.