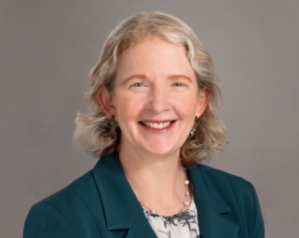 Julie Tilson, PT, DPT, MS, NCS
Professor of Clinical Physical Therapy
Associate Chair of DPT Education
Dr. Tilson is the DPT Program Director and Professor of Clinical Physical Therapy at the University of Southern California (USC) Division of Biokinesiology and Physical Therapy. She specializes in understanding the most effective methods for translating rehabilitation research into clinical practice. Dr. Tilson teaches Evidence Based Practice to students in USC's Doctor of Physical Therapy program and to clinicians nationally and internationally. Her curricula emphasize active learning and the integration of scientific research, clinical expertise and patient perspectives into clinical decision-making.
Dr. Tilson is co-author of the popular text Evidence Based Physical Therapy (FA Davis, 2012) and has authored over 30 peer-reviewed publications. She has specialty training in and teaches vestibular rehabilitation in the USC DPT program and nationally for practicing clinicians. Dr. Tilson is a board-certified specialist in neurologic physical therapy and a member of the American Physical Therapy Association and the International Society for Evidence-Based Healthcare.
Education
University of Southern California, Los Angeles, Keck School of Medicine, MS in Biomedical and Clinical Investigations, 2009
University of Southern California, Los Angeles, Doctor of Physical Therapy, 1998
University of California, Davis, BS in Physical Education: Exercise Physiology, 1995
To learn more about Dr. Tilson's work with USC, please visit this page.